King Smith WalkingPad Treadmill R2
A futuristic technology that enables unrestricted walking and running.
Walk And Run Mode | 180°Foldable Body | 0.11㎡ Upright Storage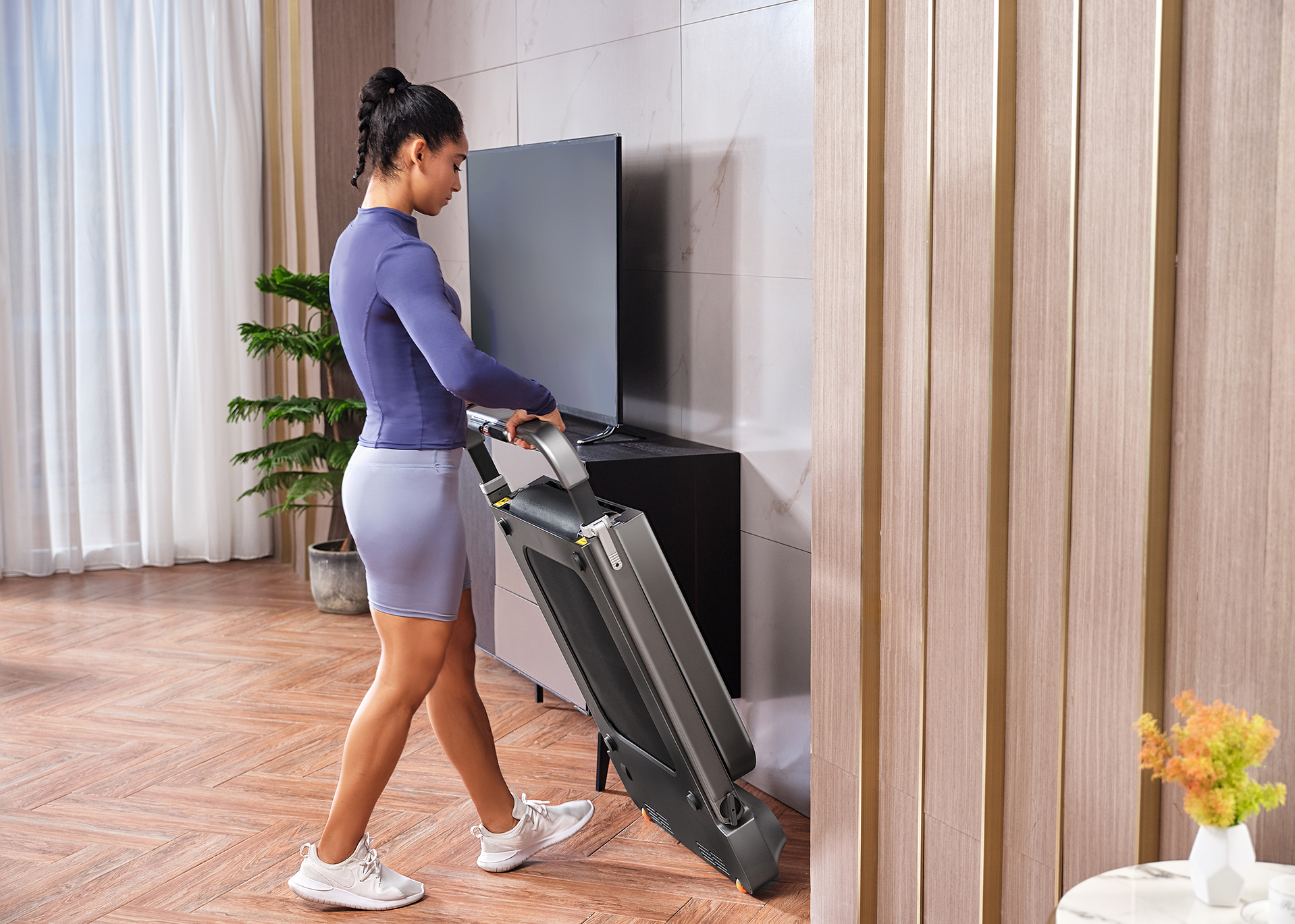 Wall-absorption Storage

Switch freely among three modes.

Smart Foot-sensing Control

Control your speed with paces.

Double-fold features

Retractable handrail for easy folding.

APP Intelligent Course

Exclusive private train.

DuerOS voice loT linkage

Free control of intelligent voice.

Brushless motor with high output

Run freely without causing disturbance to others

48 countries and regions
Make the home gym a worldwide craze.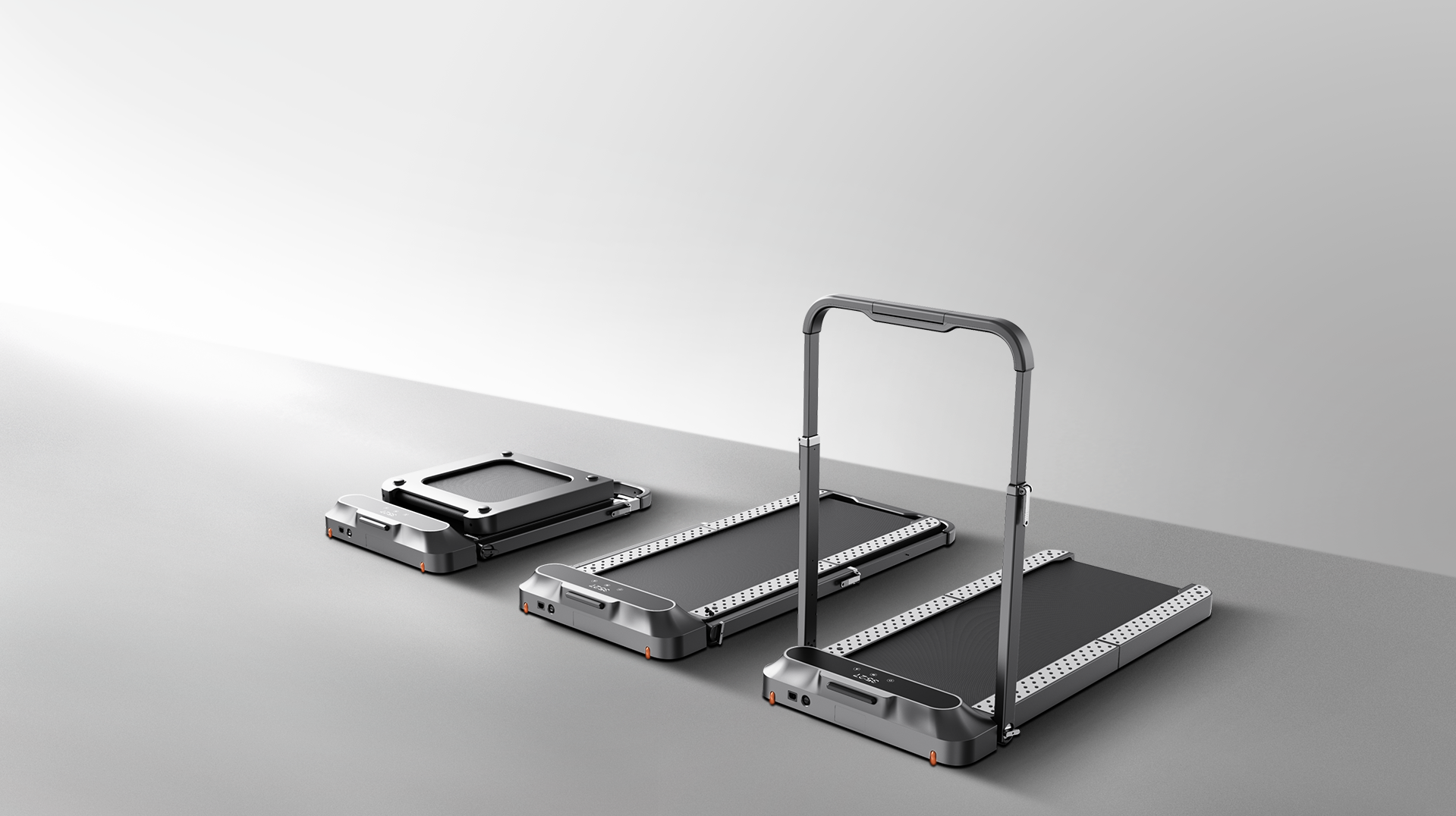 Walk • Your knees cannot be hurt
Run • Burn fat fast
Note: if using the Walking form, lower the railings; if using the Running form, raise the handrails.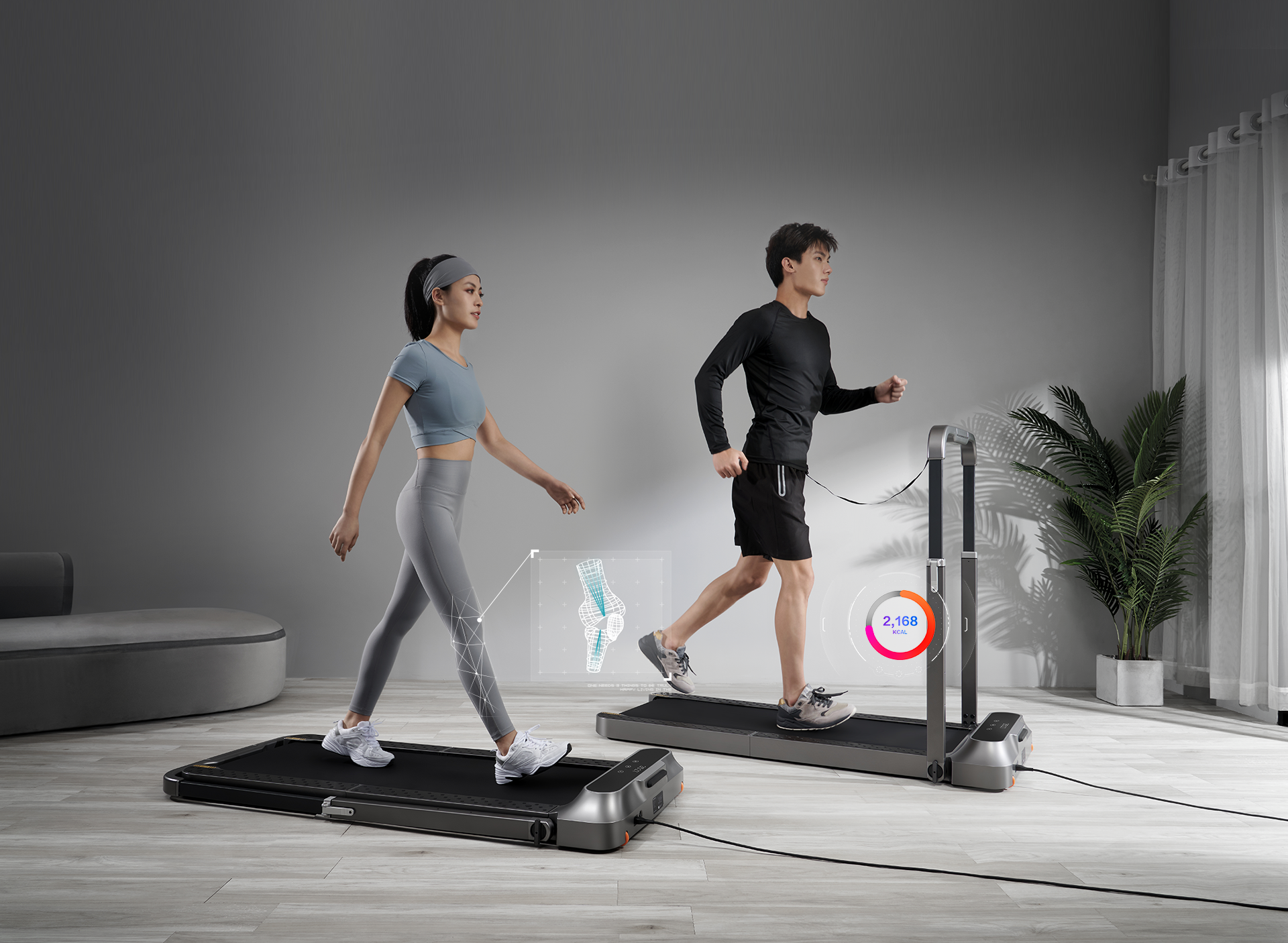 Improved folding technology to maximize space
You may modify the height of the handrail on WalkingPad R2. The WalkingPad's innovative hinge design enables it to be folded in under three seconds. With a floor area of 0.11m2, the wall-mounted and vertical storage solution is easy and space-saving.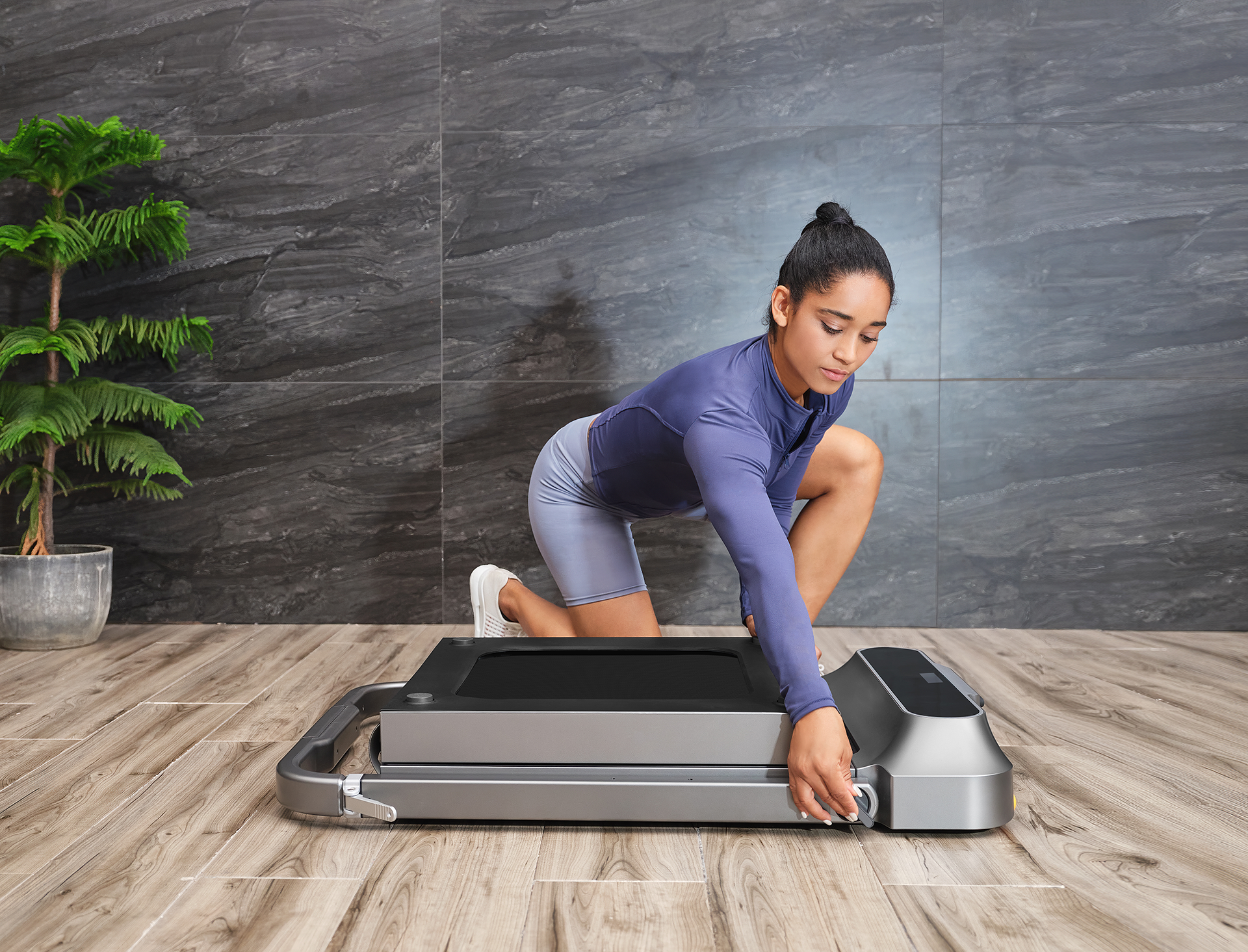 Simple but exceptional
The integrated aluminum alloy frame, constant black paint, and basic yet robust shape demonstrate the beauty of balanced aesthetics and a sense of strength.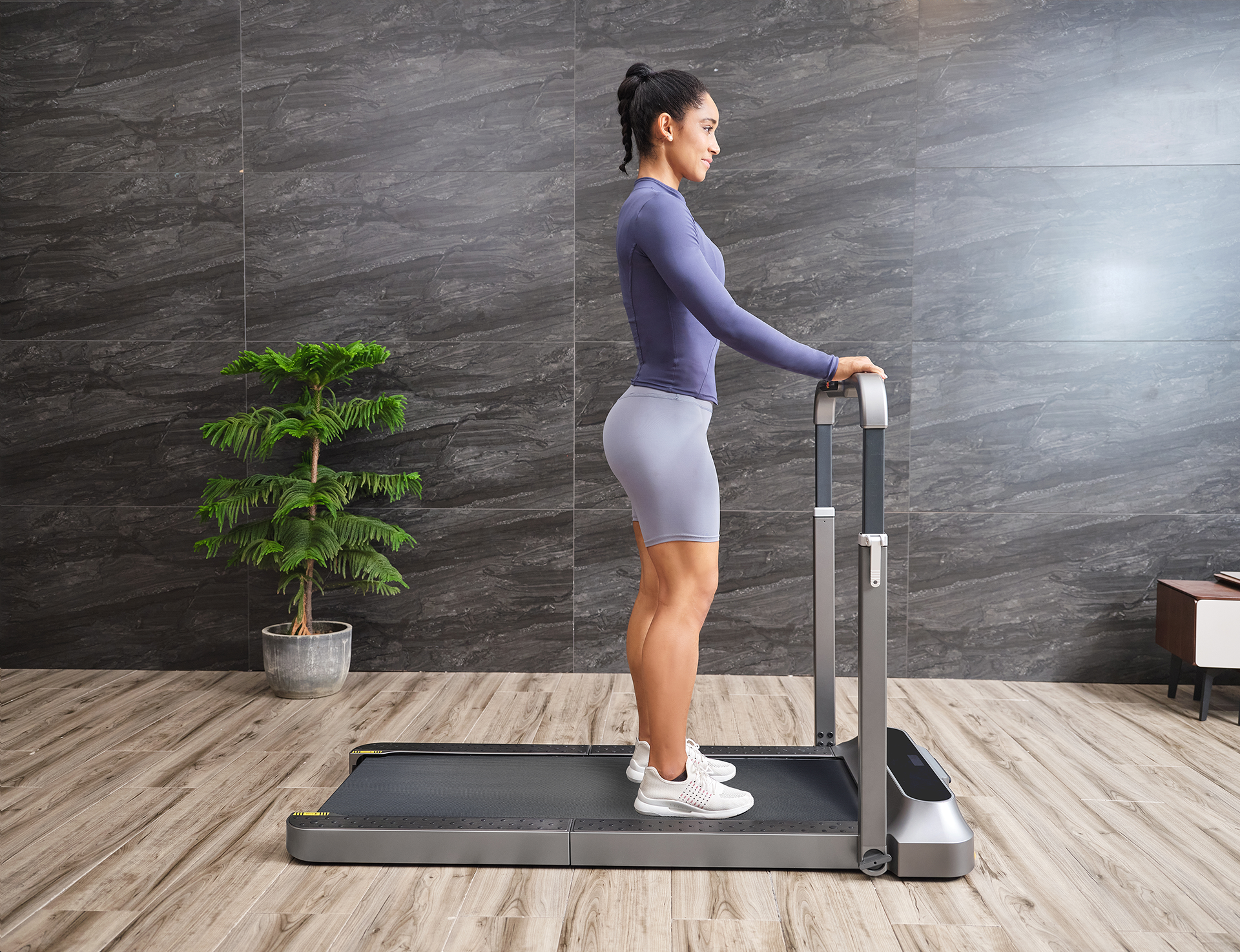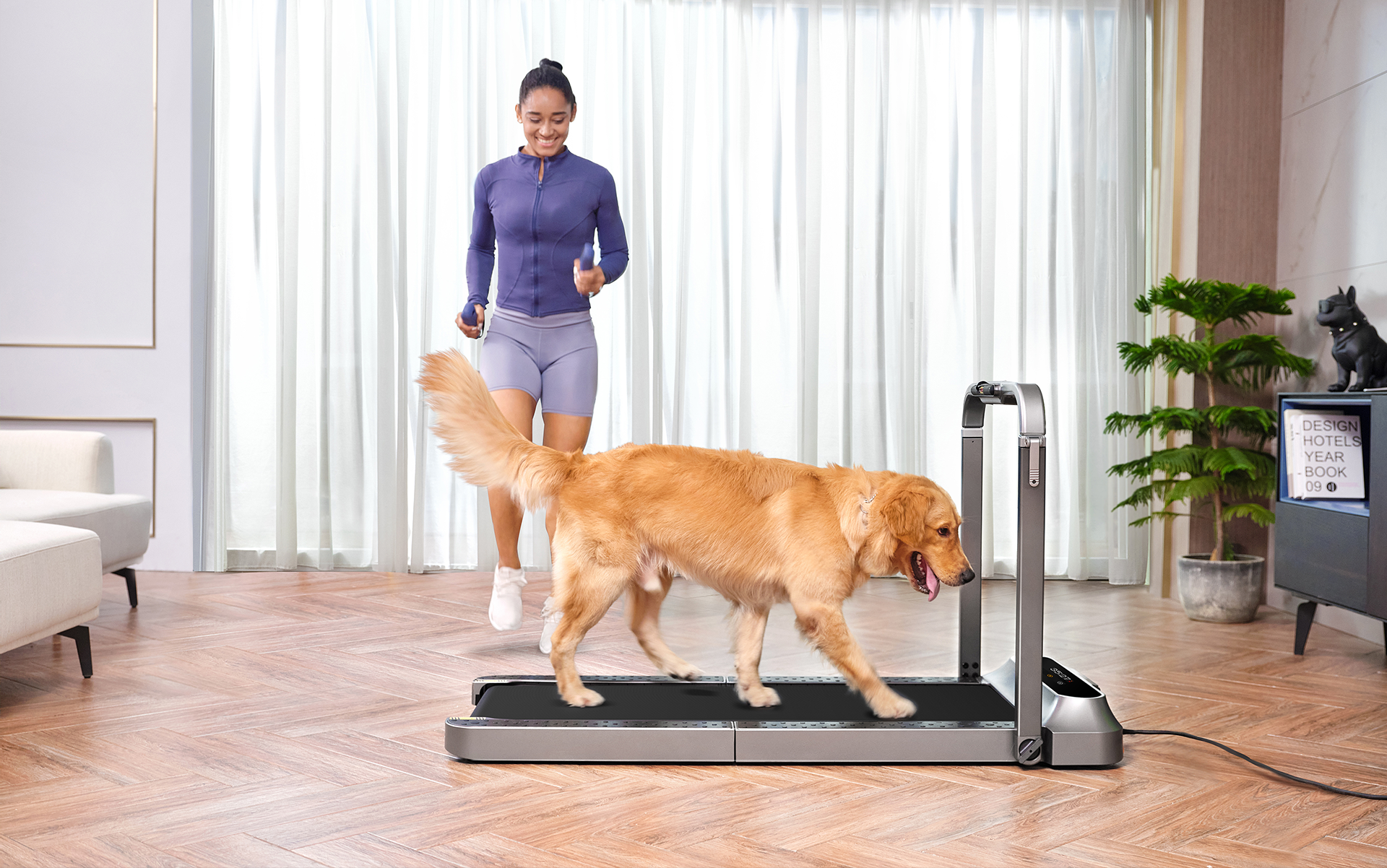 App for fitness tracking
Take command of your WalkingPad
The KS Fit App allows you to record and track your fitness statistics, as well as operate your R2, including mode switching, start, stop, acceleration, and deceleration.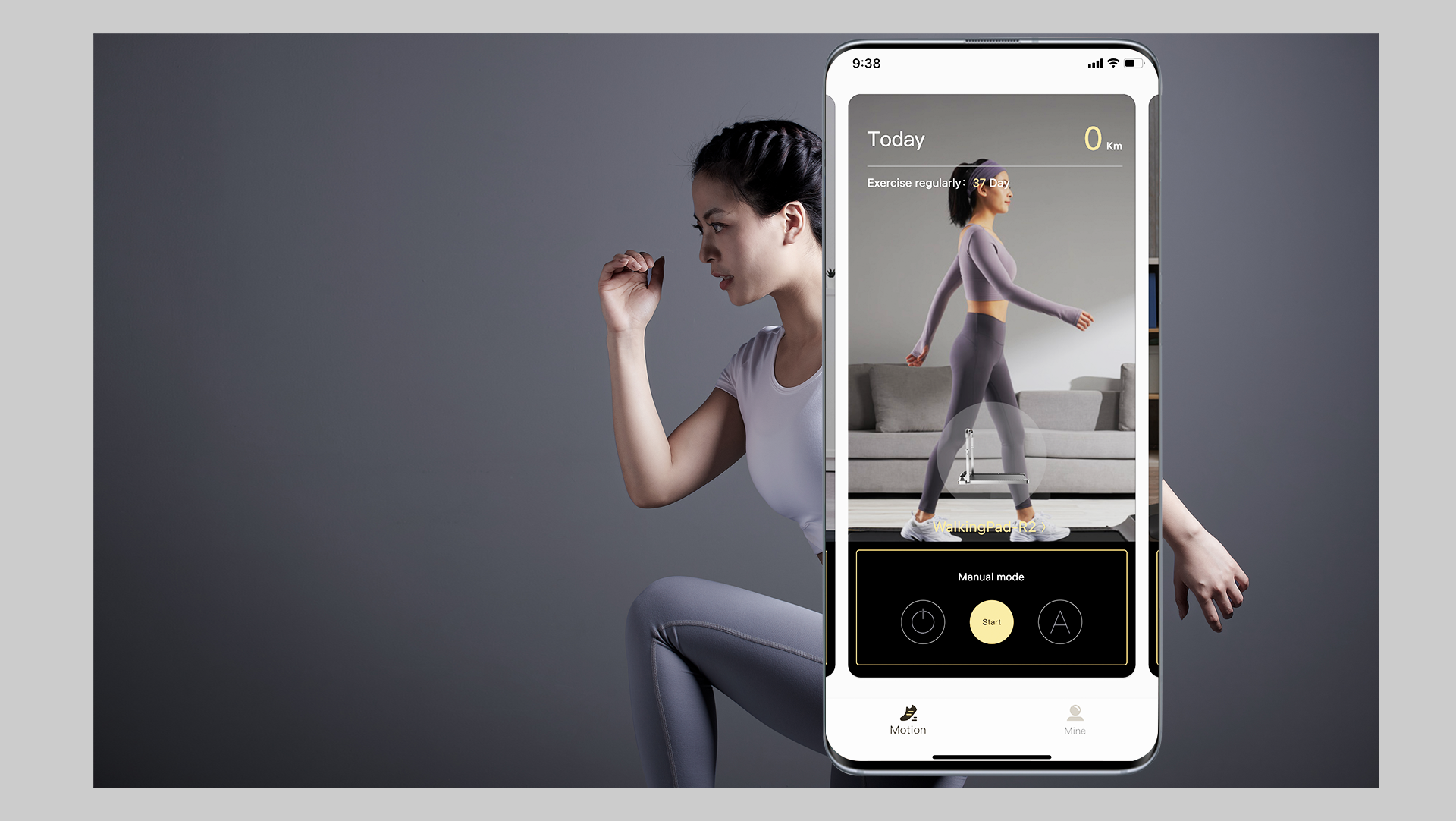 You may regulate the speed in increments using an advanced sensing algorithm.
Whether walking 6 kilometers in the morning to burn fat or 2 kilometers following a meal to promote digestion, the speed is totally dependent on your foot speed.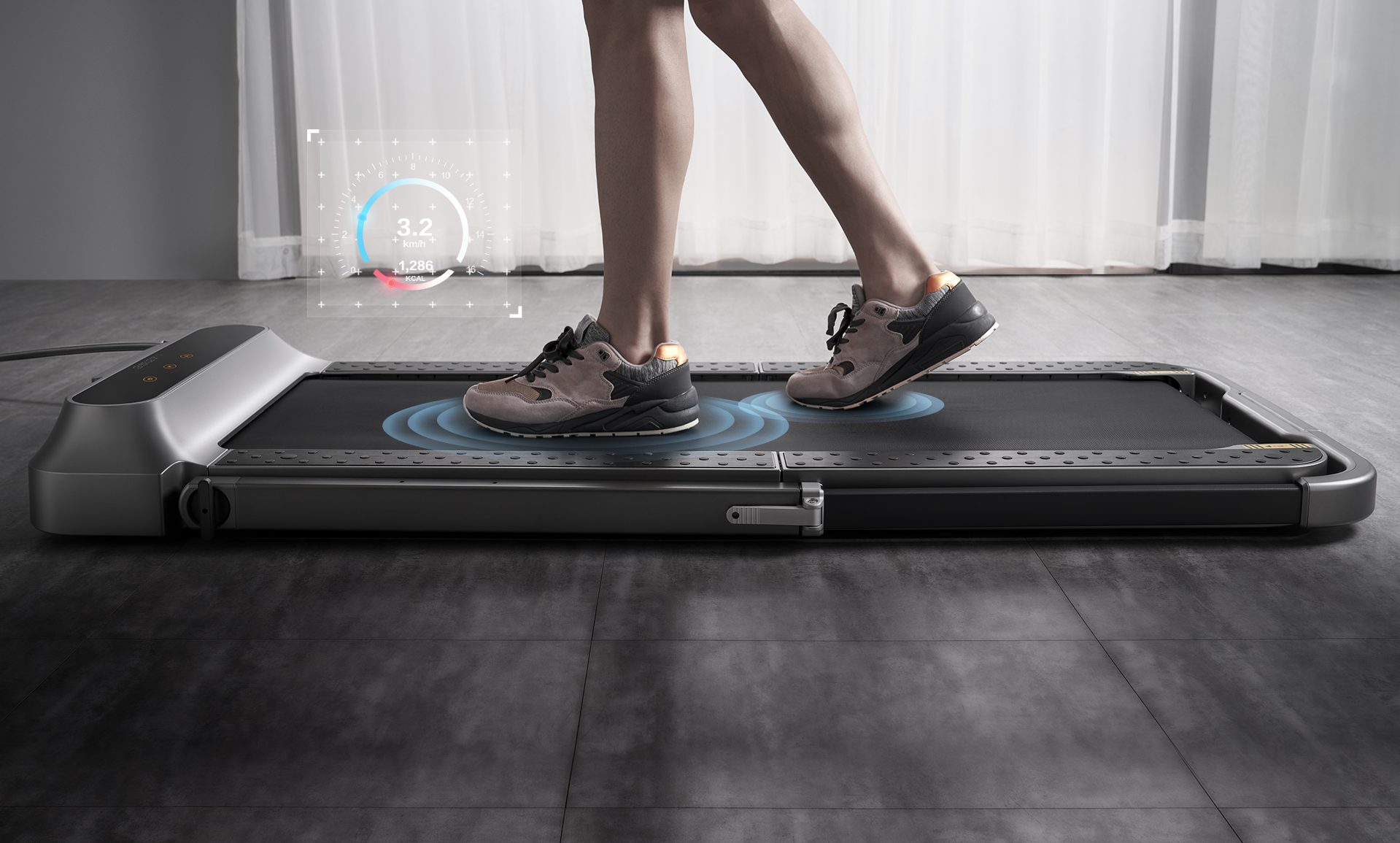 Passion is the result of excellent training.
The platform's comfortable, smart, and safe design, as well as the running belt, replicate the sensation of jogging on a real plastic track.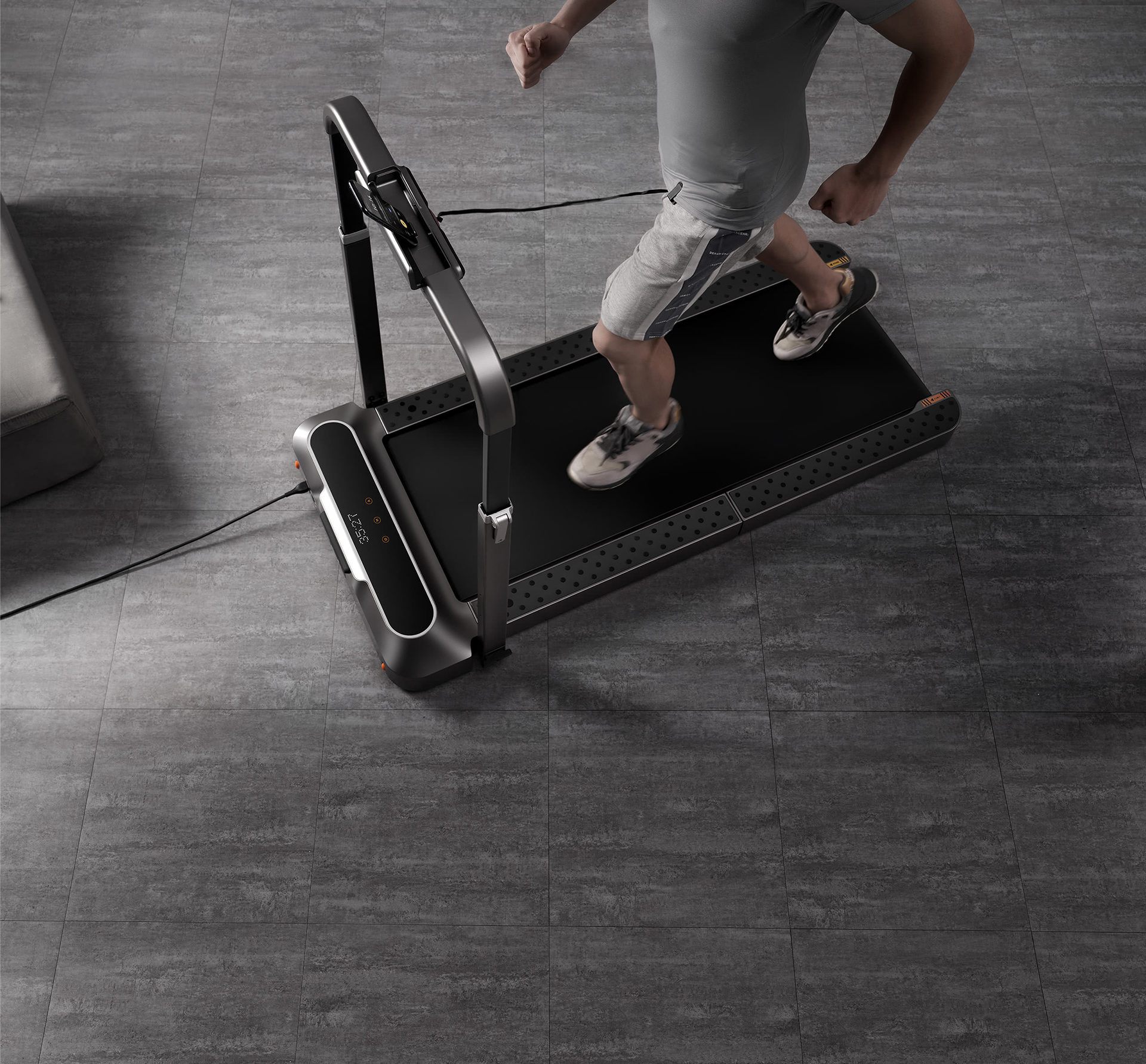 The humanized low-wide treadmill allows for greater freedom of movement.
R2 has a high safety index and allows you to walk freely due to its 610mm-wide comfortable running area and 70mm-high safe running surface.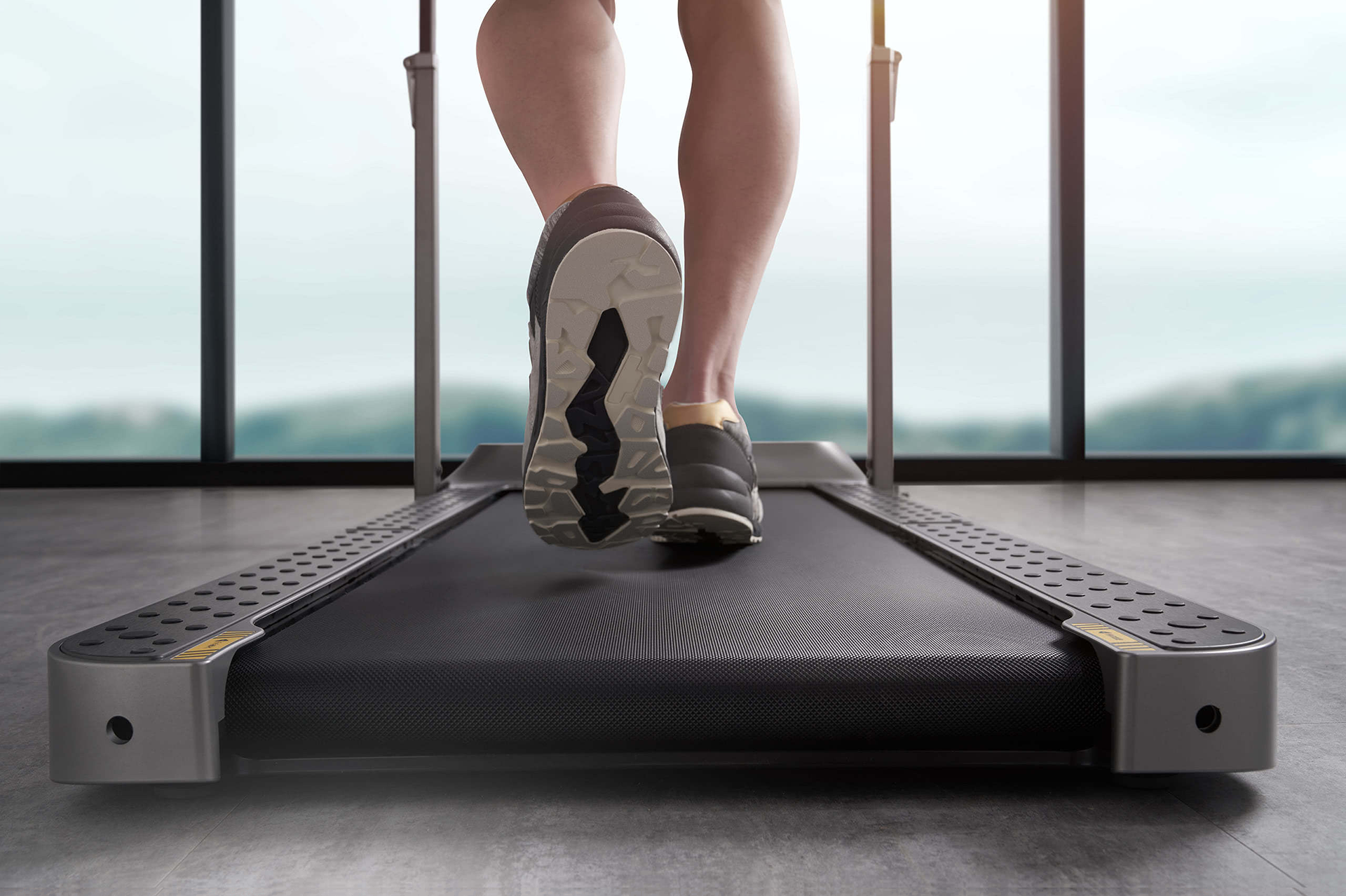 Shock absorption, noise reduction, excellent foot feeling
The four-layer professional racetrack construction is extremely resilient, allowing for a more comfortable landing, and each step is light and labor-saving.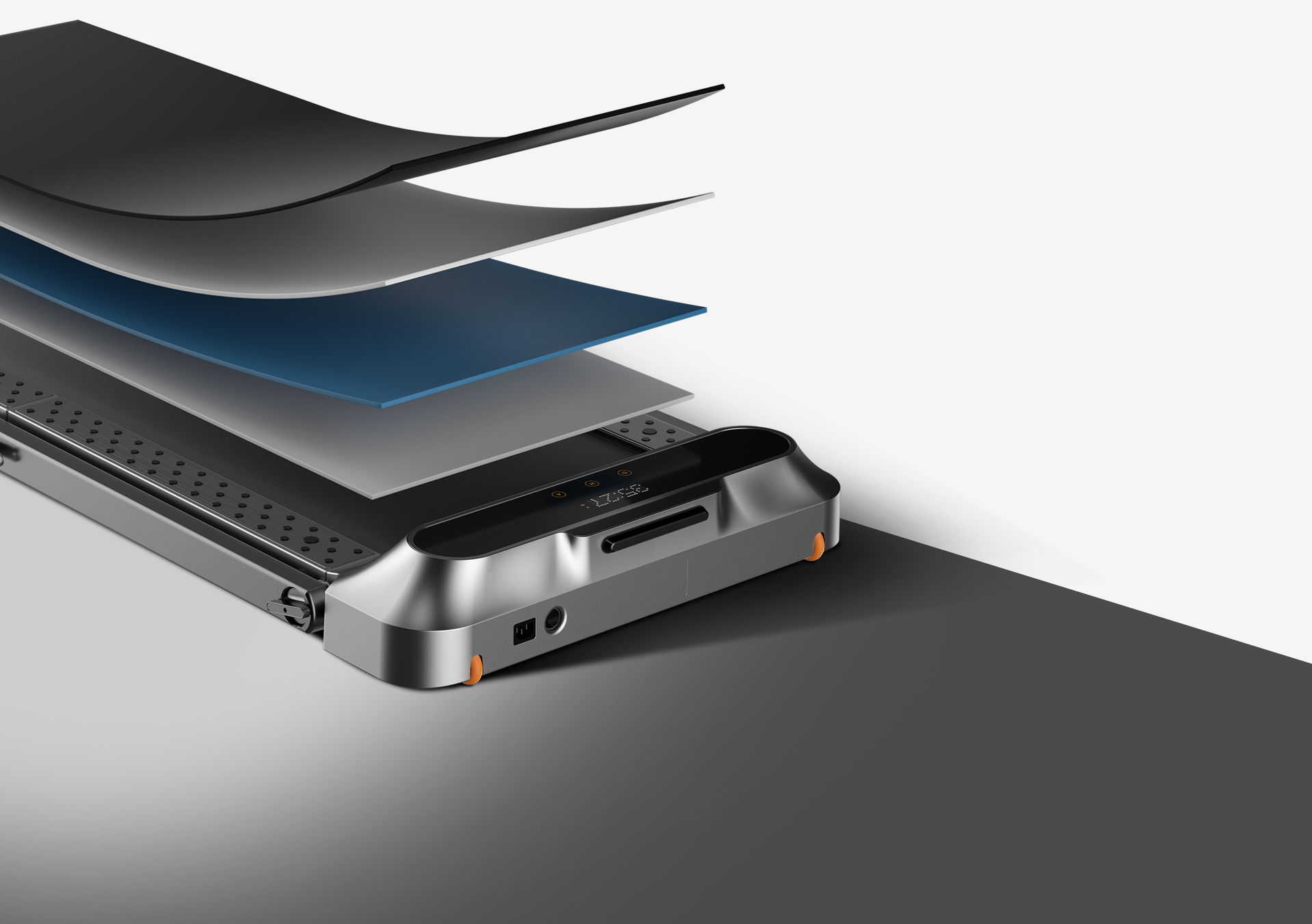 Running upstairs as the rest of the family sleeps peacefully downstairs.
With a new brushless motor, the idling noise is lowered to 65 decibels. WalkingPad will not disturb your neighbors, even if it occurs late at night.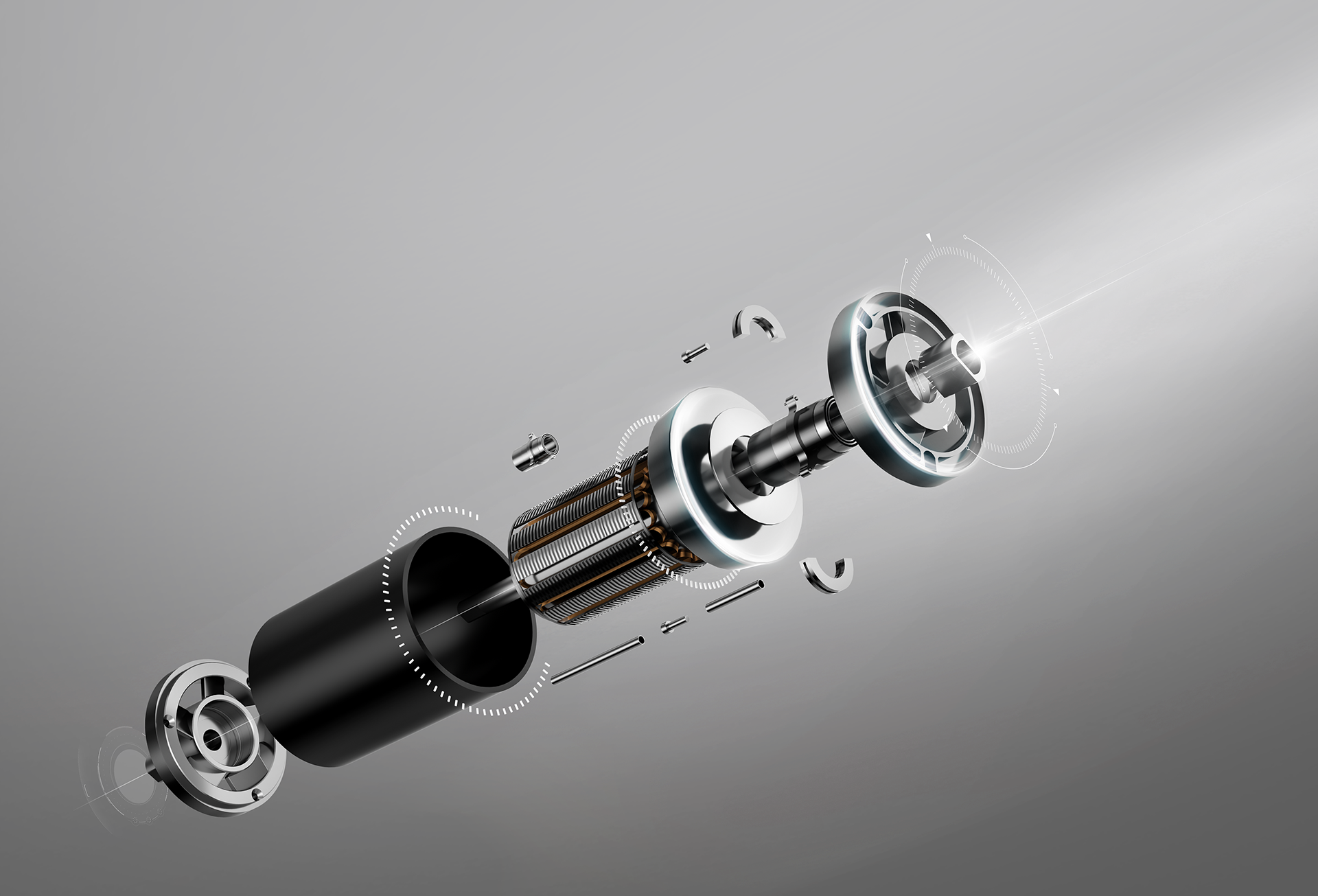 The intelligent design protects your family's safety and fitness.
Storage box - Phone holder

Handrail that can be adjusted

Compact remote control

Anti-slip vertical storage

Safe metal footplates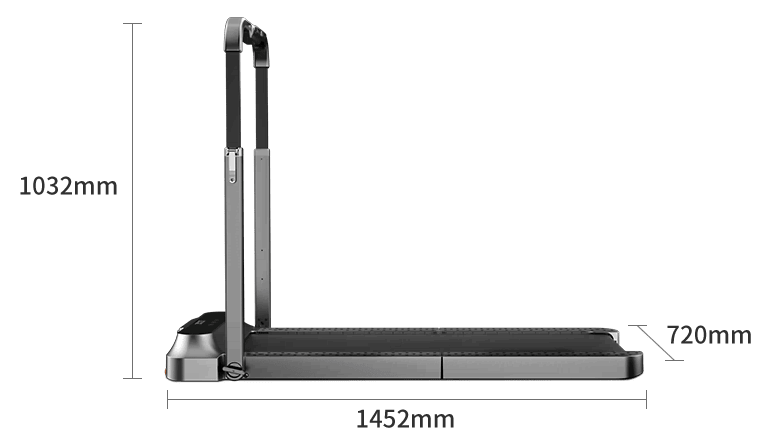 Rated Power
918w
Nominal Voltage
220V
Gross/Net Weight
36/40.5kg
Maximum Load
110kg
Expansion Size
1452×722×1032mm
Folded Size
1000×720×161.5mm
Movement Mode
Running or walking mode
Running or walking mode
0.5-10km /H
Awards for the best in design
Award-winning WalkingPads have been recognized for their original design, aesthetic factors, fine product details, cutting-edge manufacture, and innovative folding technology, as well as their intelligent, user-friendly operation.
Red Dot Design Award for 2019

IF Design Award for 2019

Good Design Award for 2020