King Smith WalkingPad A1 Pro
Maintain your running routine without leaving the house.
Brushless motor | IML technology | Patented folding tech | Installation Free | Foot-sensing speed control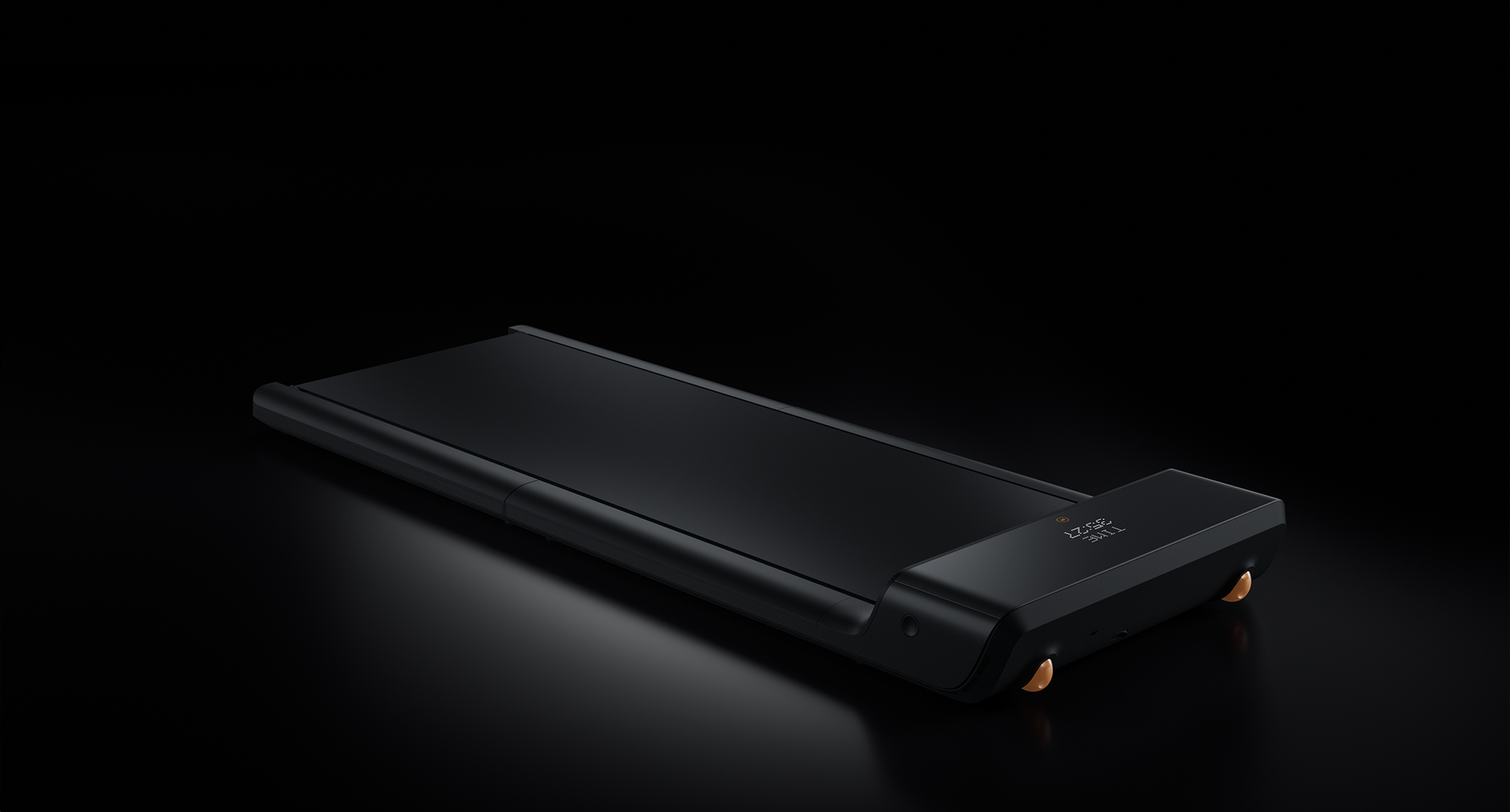 Brushless motor

IML technology

Patented folding tech

Foot-sensing control

Installation Free

Every day, take pleasure in running.
The weather is erratic. Never allow inclement weather to derail your fitness plans. With WalkingPad A1 Pro, you can achieve your fitness goals regardless of the weather.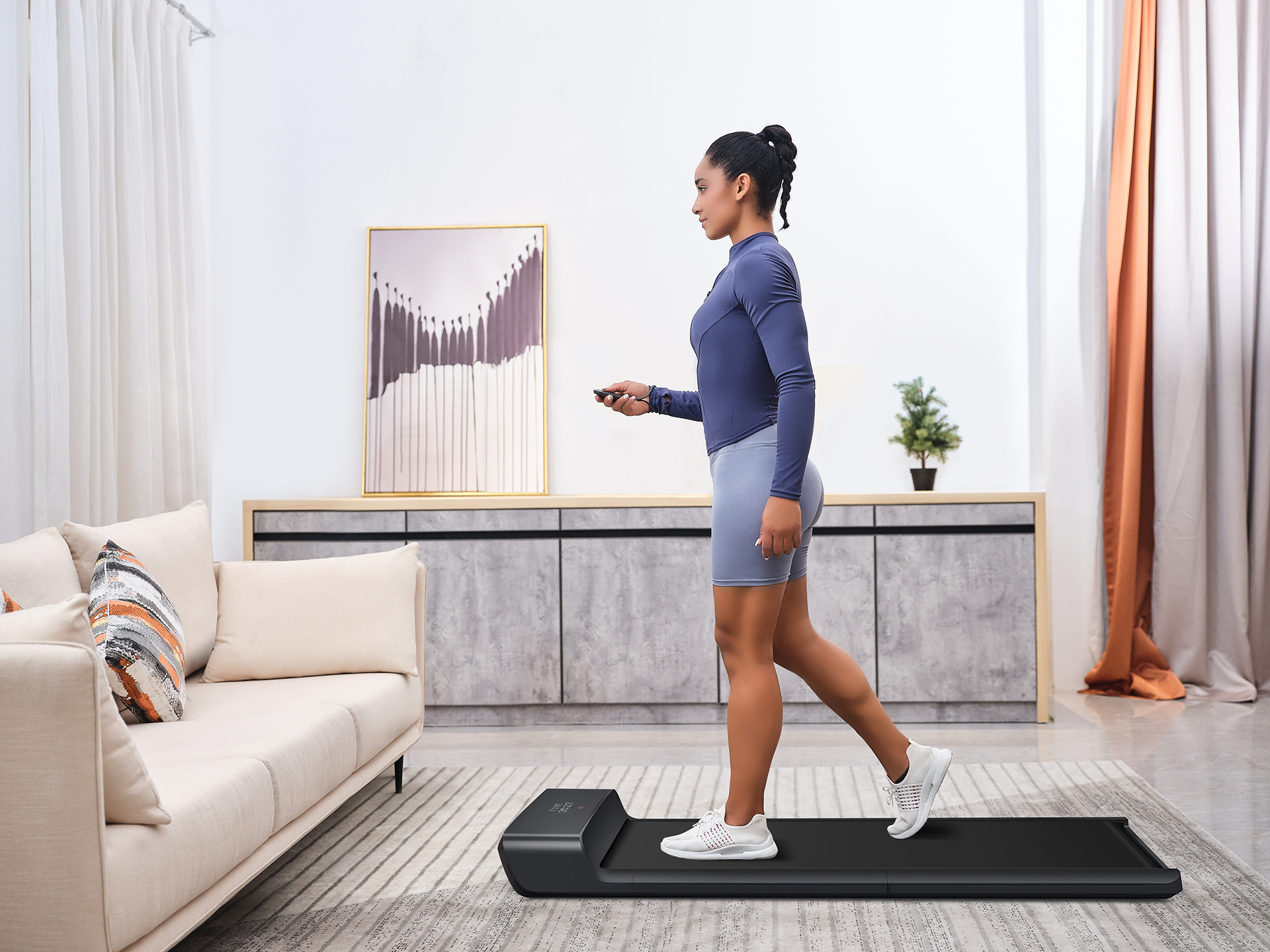 The black finish enhances the aesthetic appeal.
Featuring an all-black body that radiates fency radiance, the A1 Pro has a brand-new aesthetic style. The entire aesthetic is subdued, sleek, and straightforward but unforgettable.
Ink coating

Abrasive blasting

IML technology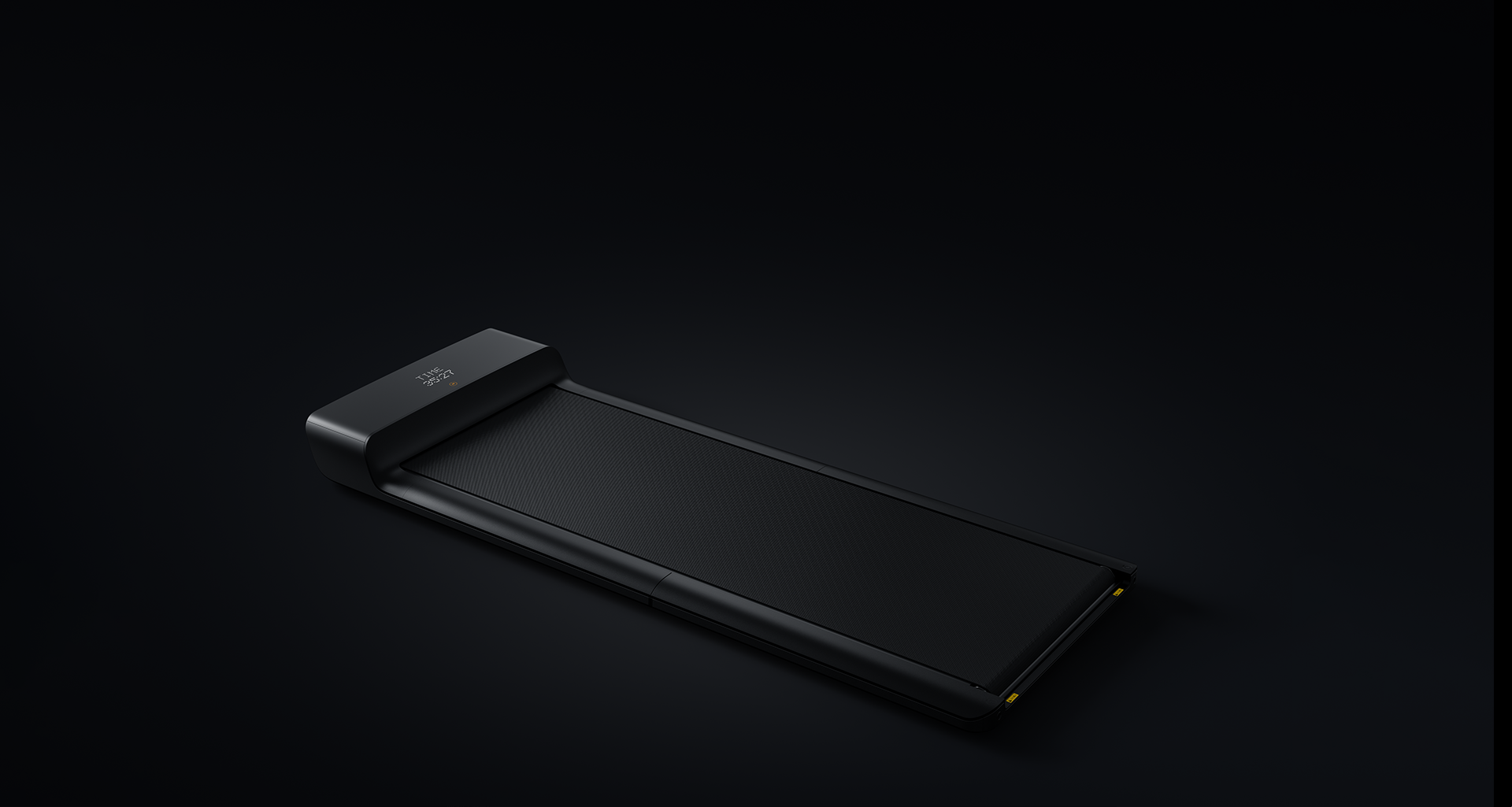 The newly updated brushless motor can significantly minimize noise and maximize power output.
With a redesigned brushless motor, the A1 Pro is more noise-resistant during exercise and dramatically improves performance. Additionally, its durability and stability have been enhanced following extensive testing.
65dB

operational noise

100kg

loading capacity

12000times

impact tests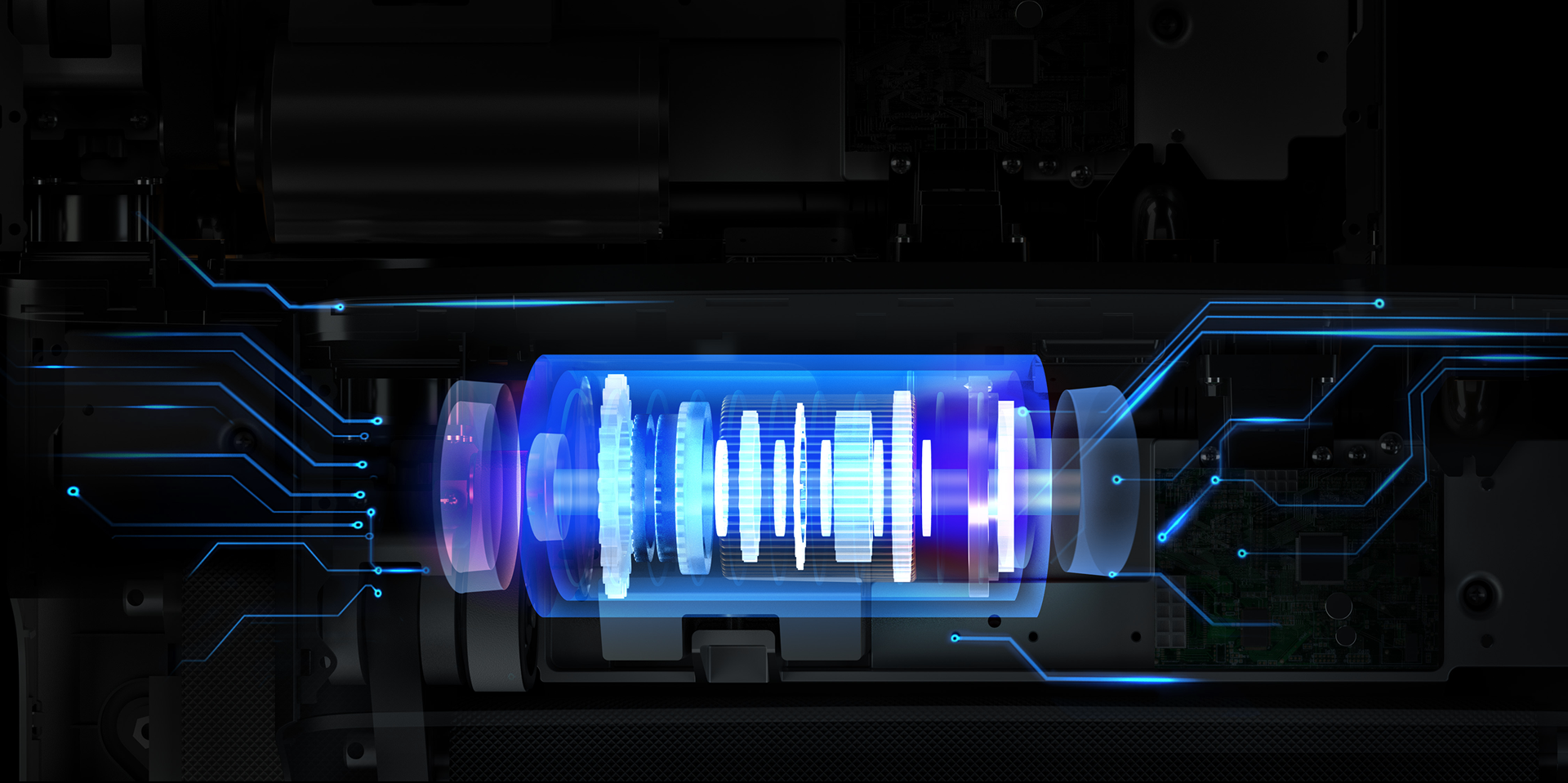 The high-intensity LED panel is striking.
The panel is manufactured using superior IML technology, which imparts a rich texture to the product. Users may see data clearly in bright sunshine or low light because the panel is fully integrated with matrix LED light beads.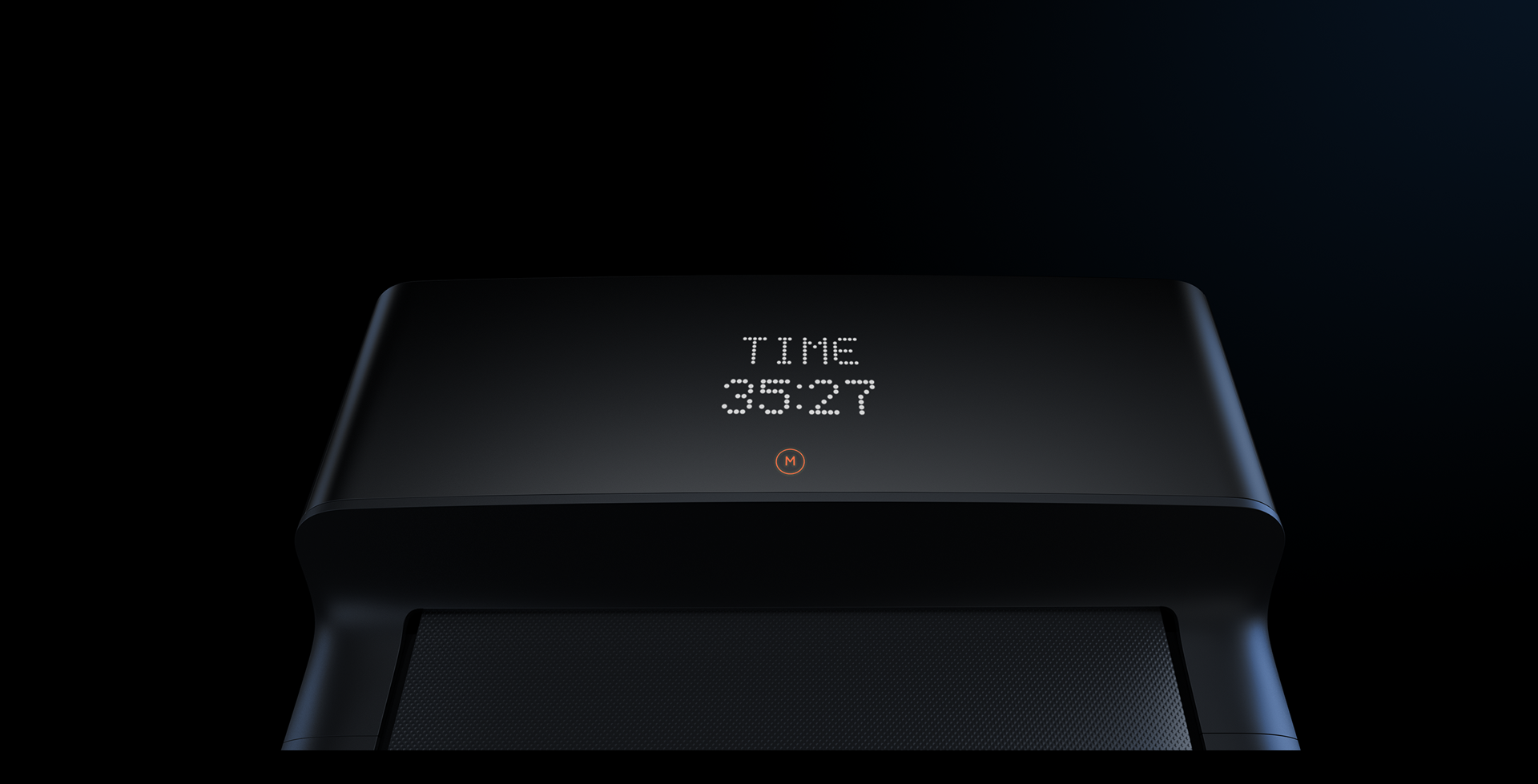 The innovative 'double fold' technique provides additional storage options.
The KingSmith WalkingPad features a proprietary 'double fold' design that allows it to fold 180 degrees and significantly minimizes storage space. It is readily stored, even in a tiny place.
180°

Double-Fold

2

Wheels

0.44m

Floor area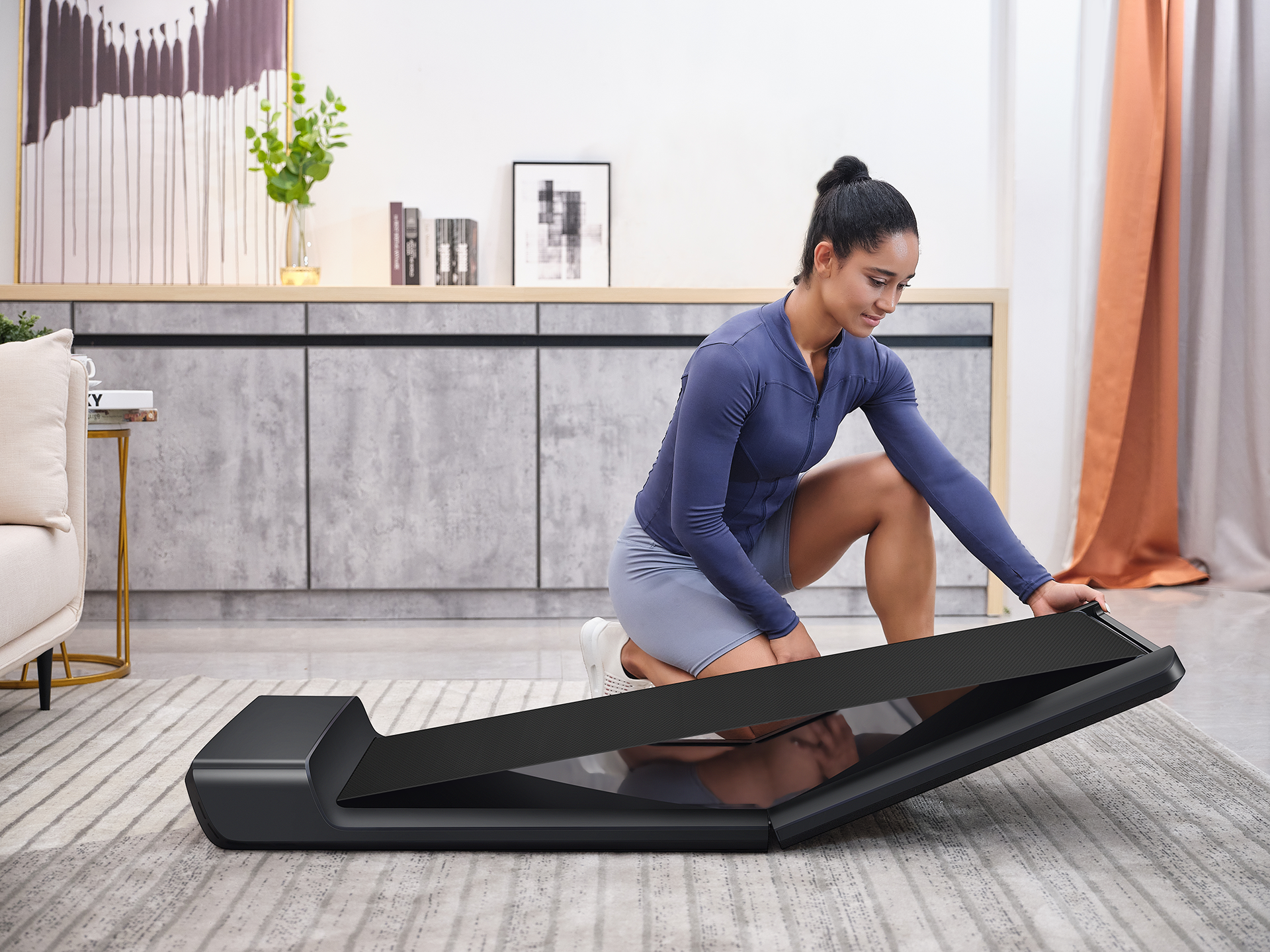 Its thickness of 12.9cm allows it to be concealed in a compact place.
The WalkingPad is so compact that it can be kept practically anywhere in the home, even behind sofas, beds, and other tight locations.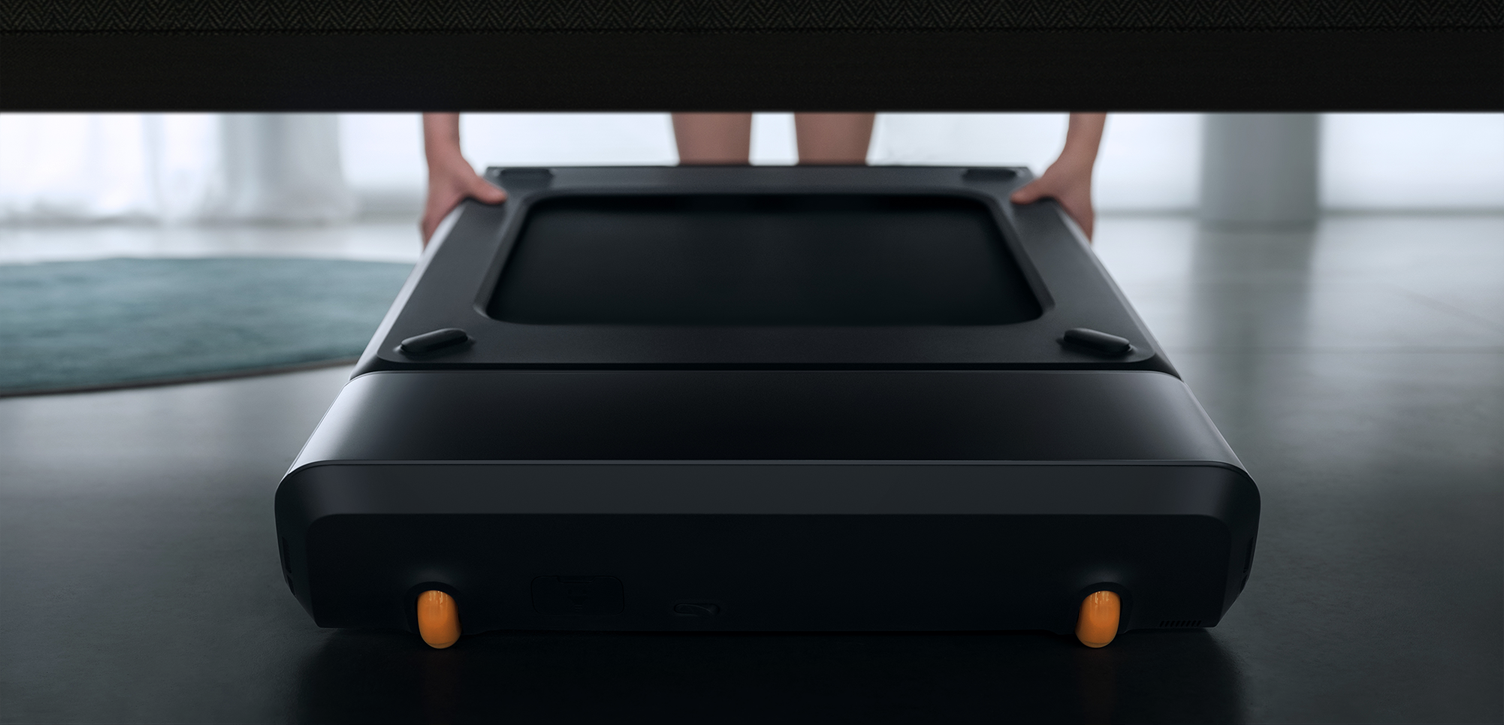 The speed is automatically controlled by an intelligence algorithm.
Users do not need to utilize the remote control in Auto mode. When standing in the head area, WalkingPad can start and accelerate automatically. Standing in the center area assists in maintaining a steady velocity. It slows down until it comes to a complete halt when users step at the back section.

At any time, you can toggle between Manual and Auto mode.
Three control modes are available for the A1 Pro. You can utilize the remote control in 'M' mode; in 'A' mode (for walking only), the speed can be changed based on the position of your foot.
The remote control

Foot-sensing control

Speed Range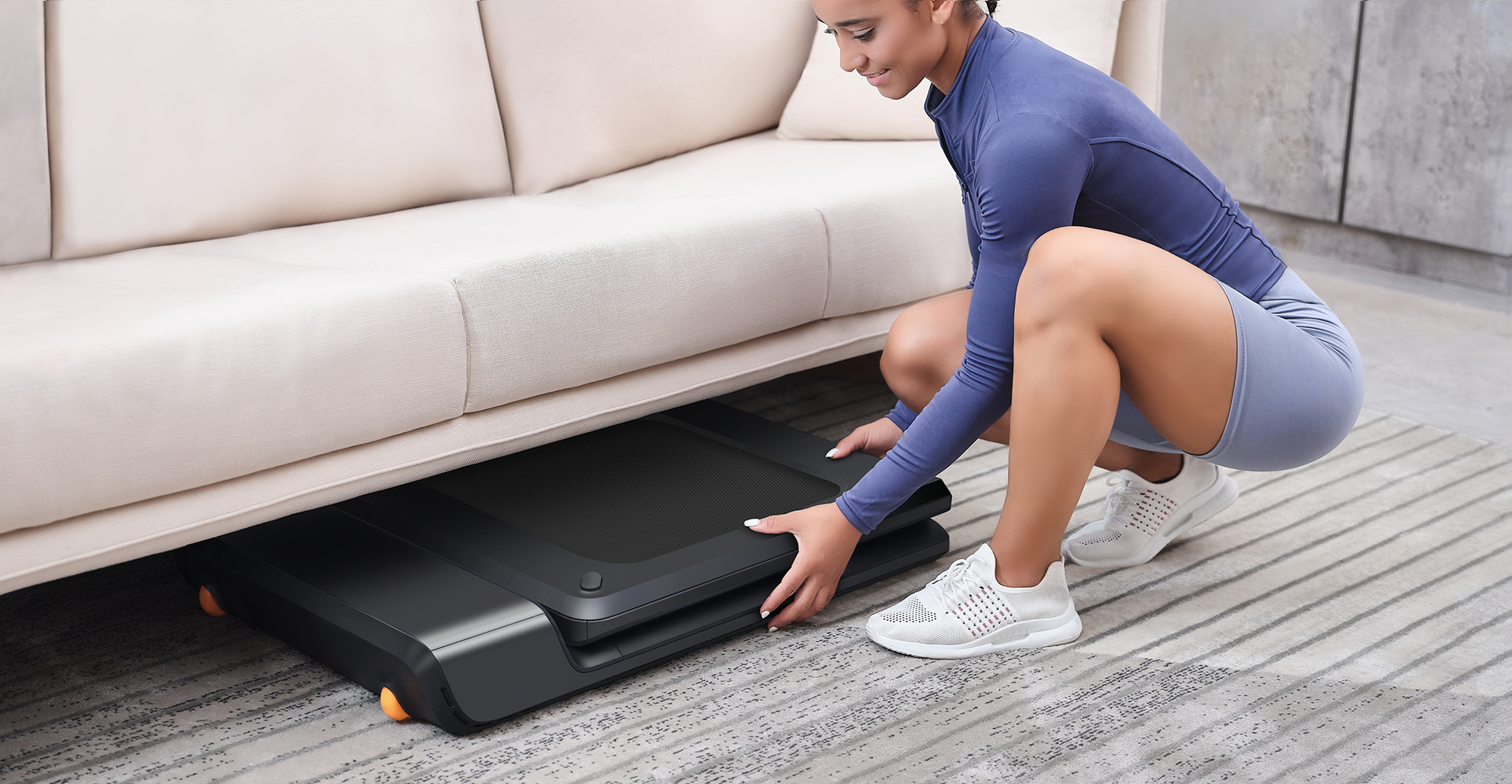 Manual mode (M)Remote control
In Manual mode, you may control the WalkingPad with the remote control, including start and stop, acceleration and deceleration. The remote control is finally delicate and straightforward after hundreds of model optimizations.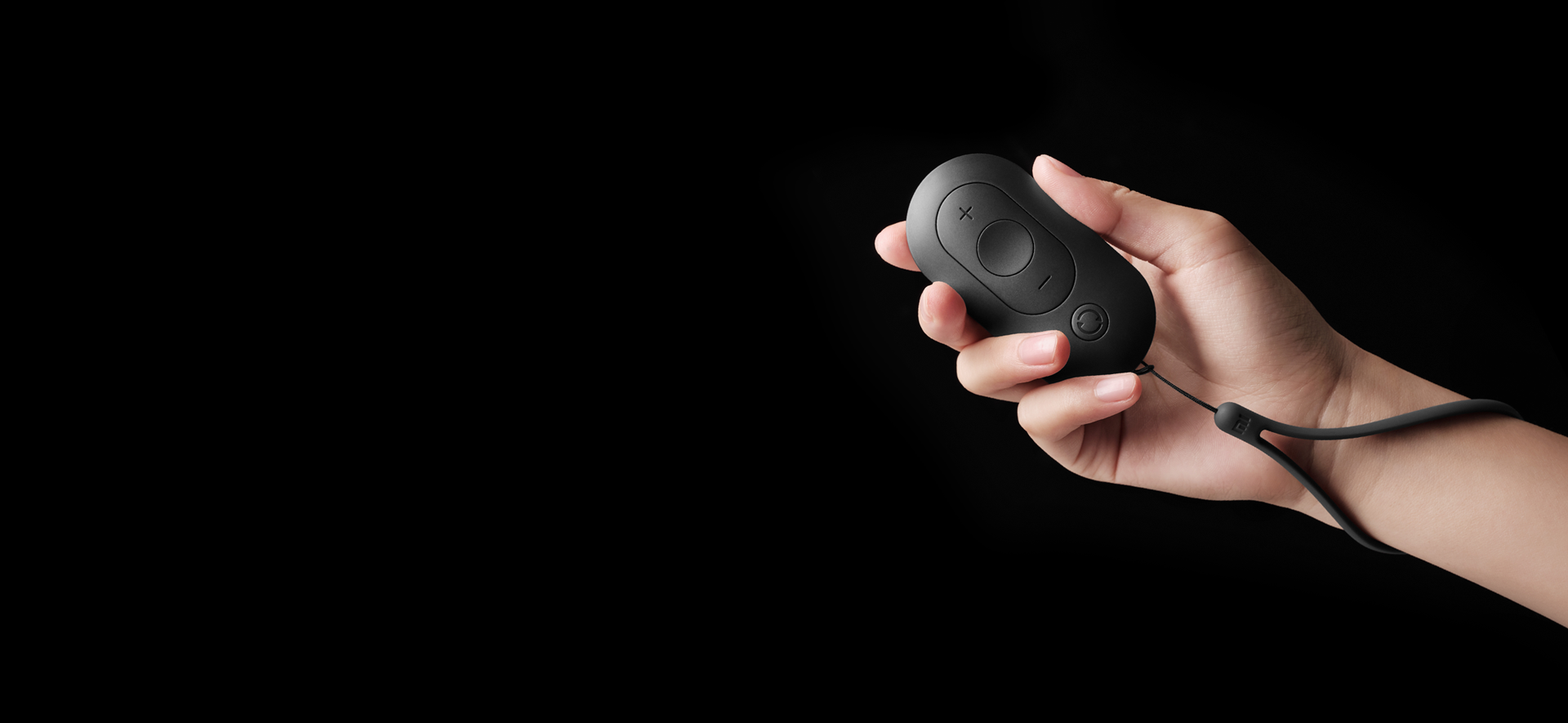 Design that is ultra-compact, making it safer and quieter
The WalkingPad is only 57 mm/2.24 inches above the ground, which reduces step height and the risk of falling. The WalkingPad's compact shape and little gap between it and the floor prevent the 'speaker' effect, making it more silent.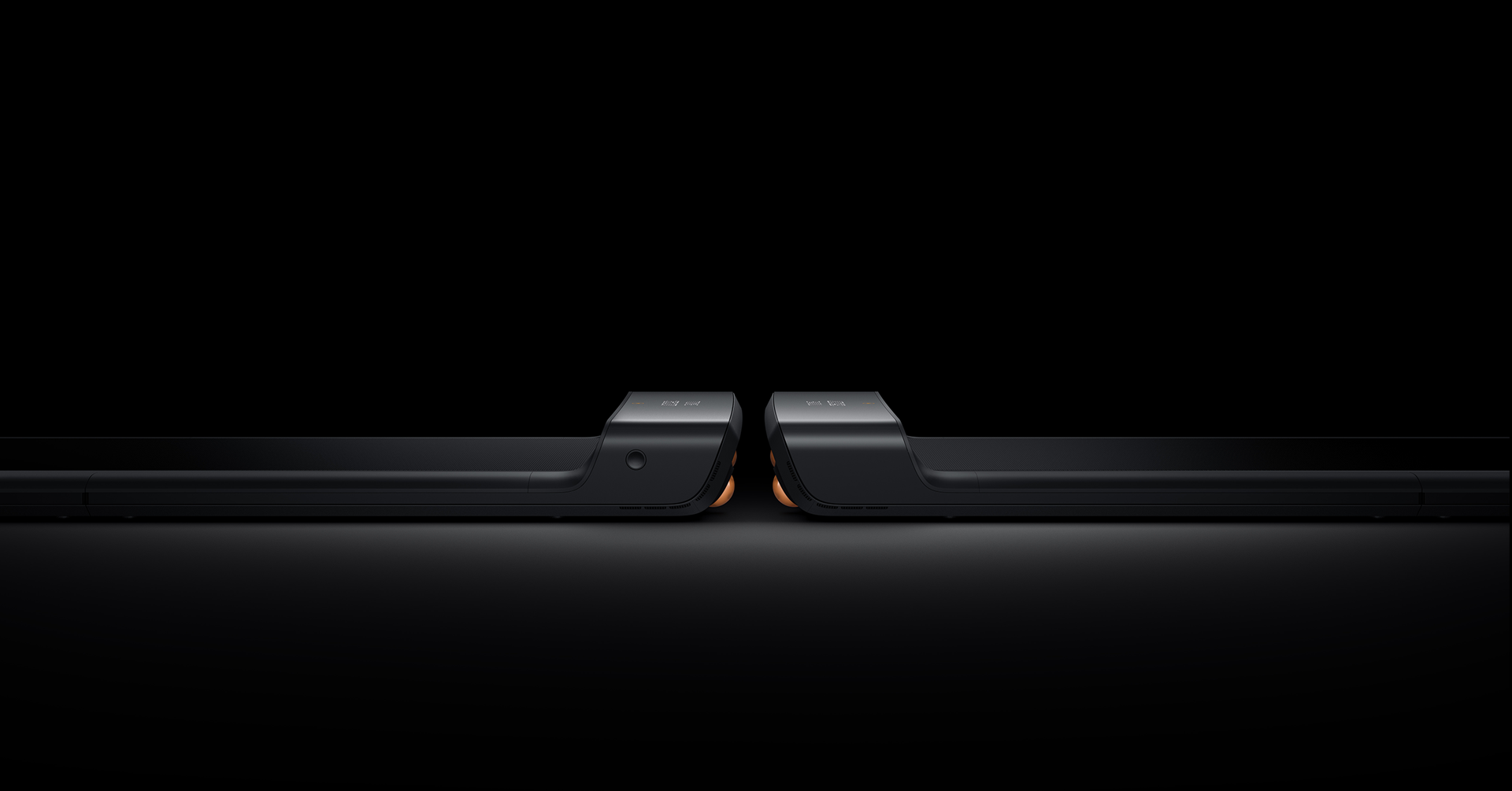 A comfy WalkingPad is the outcome of cross-level collaboration.
Because the WalkingPad is regularly used, we employ high-density fiberboard to assure its durability. The WalkingPad is pleasant due to the EVA cushion layer, a smooth layer with a low coefficient of friction, and a wear-resistant non-slip running belt.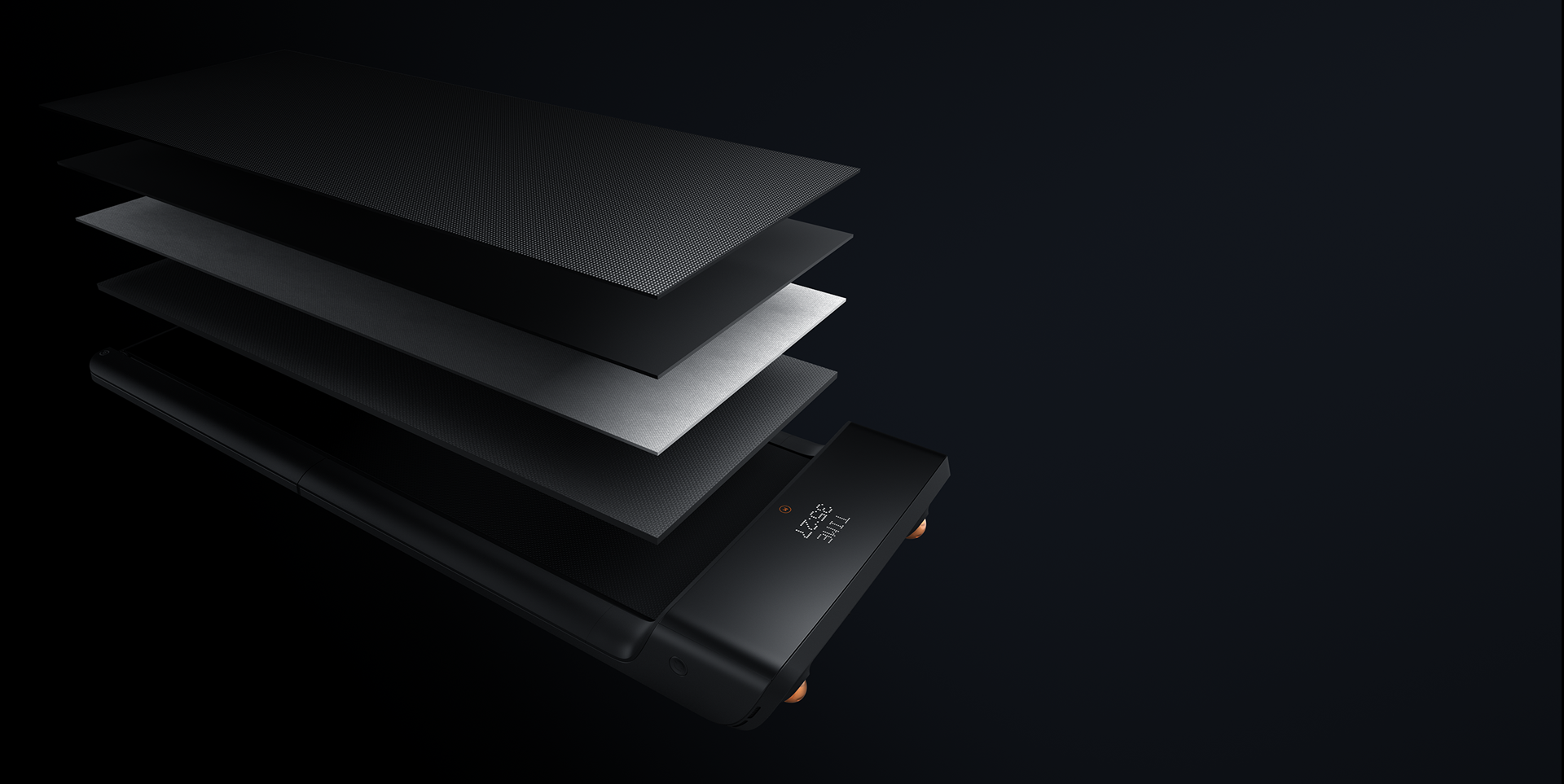 Numerous safety precautions for the entire family
Our objective is to ensure the safety of users and their families when they walk. We verify every detail regularly to ensure that every user becomes rapidly acquainted with our product and can use it more conveniently and safely.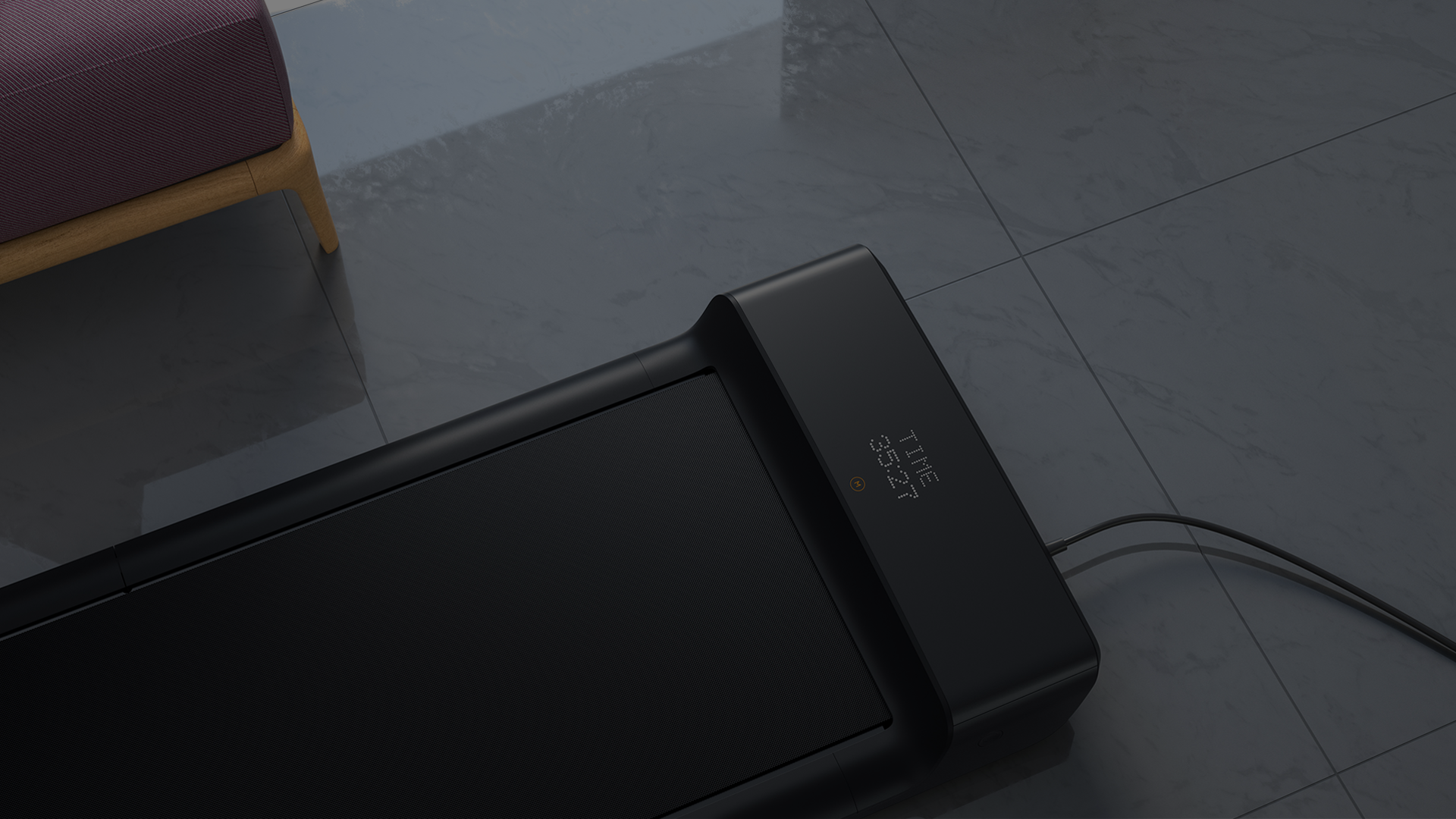 Technical Parameters

Product Name:King Smith WalkingPad
Product Model:A1 Pro
Unfold Size:1432 * 547 * 129mm
Fold Size:822 * 547 *129mm
Color option:Dark
Panel Display:Time, Speed,Distance,Calories, Steps
Motor:Brushless
Motor Power:1.25HP
Running Belt Specifications:400mm
Speed Range:0.5~6km/h
Maximum Load:100kg
Net Weight:27KG
Gross Weight:30kg
Package Included:WalkingPad * 1 Power Cord * 1 Remote Control * 1 Remote Control Lanyard * 1 Allan Wrench * 1 Silicon Lubricant * 1
Power Cord

Remote Control

Remote Control Lanyard

Allan Wrenchd

Silicon Lubricant

Specification
Awards for the best in design
Award-winning WalkingPads have been recognized for their original design, aesthetic factors, fine product details, cutting-edge manufacture, and innovative folding technology, as well as their intelligent, user-friendly operation.
Red Dot Design Award for 2019

IF Design Award for 2019

Good Design Award for 2020